Supporting Growth Through Collaboration
Your generosity supports our efforts to find solutions to some of the world's biggest challenges, from combating climate change and global inequality to growing local entrepreneurship and protecting arts and culture. Additionally, your gifts make a tangible difference in the lives of students enrolled at DU as they carve out futures and launch new careers.
Together, we can improve lives, grow communities and empower the next generation of world-changers. Discover how you can help shape our campus, our educational approach and the lives of our students. 
$44M
Overall total contributed
$11M
Total given to scholarship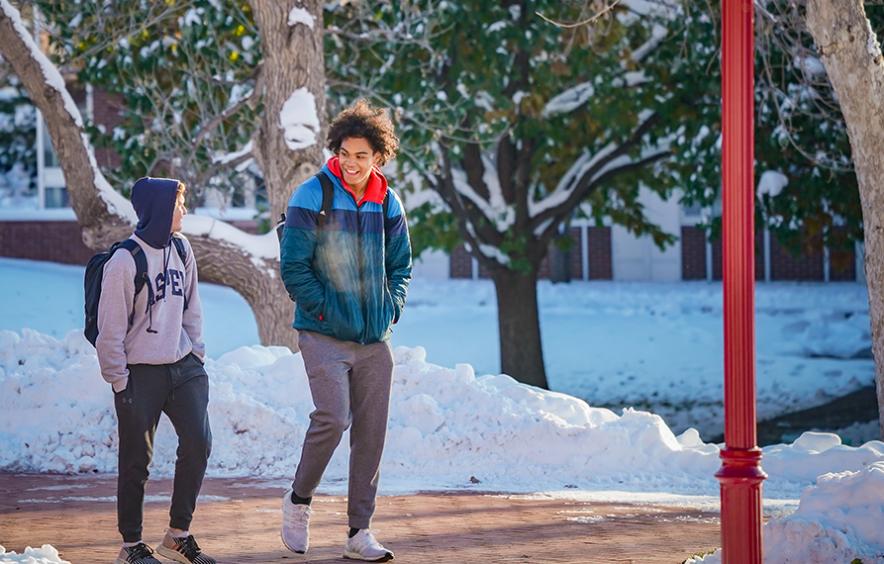 The University Endowment
More than just an investment fund, DU's endowment is the foundation on which we're building the future of our campus and community. Funds from the endowment go to support educational development and programming, from scholarships and professorships to research projects, new educational materials, and facility maintenance and construction.
Campaign investment fund
As DU continues to deepen its commitment to building a culture of engagement and philanthropy, 5% of gifts received on or after January 1, 2018, will be allocated to support fundraising and engagement efforts. Additionally, DU University will commit a portion of annual reserve funding to support campaign operations.
Learn more